The last time Lynne Jenkins was found wandering the streets near his home in Porteshead, a worried stranger made sure he was brought back safely.
But Lynn's son, Keith, is constantly worried about his 94-year-old father.
Lane's dementia means he can't always remember where he is. His caregivers put signs on his front door telling him not to go out alone but he still sometimes forgot.
Keith, 76, lives 10 miles away and still works, so he can't watch him constantly.
But he now has a new way of monitoring his father. Len has been selected by Avon and Somerset Police to receive one of 30 new GPS trackers being distributed to people with dementia.
It is given to people most at risk of losing them. This means that both families and police can log into an app and track their whereabouts.
Devices such as a rope can be worn or attached to clothing.
"I can relax a little," Keith says. "I can relax because I feel like everything is in place to help him as much as possible physically."
Keith adds: "I could put him in a house where he would be 100% safe…or I could bring him home where he wanted to be where he might not be completely safe.
"And so the systems we put in here, I think it's the best compromise. He's at home, he's happy and in my conscience I did everything to keep him safe."
The project was the idea of ​​Sergeant Stuart King, who saw the need to do something to help.
"Over the last 18 years of my service in the police, this has been a regular occurrence, and in fact, I've seen it more in recent years as we get more and more calls for people with dementia who have been discovered by members of the public, either lost or in A miserable situation," says Sgt. King.
"And there are some incidents I have attended as well that have stuck with me. Some of them ended up in tragic circumstances and others were people with dementia who traveled through cities trying to find childhood homes that no longer exist.
"So it was these kinds of incidents that drove me to look for a solution to this to better protect people."
The devices were funded by local companies Bristol Water and Wessex Water.
Stewart has already been contacted by police forces across the country eager to come up with a similar plan.
There are currently around 900,000 people in the UK with dementia, according to the Alzheimer's Association, but that number is expected to rise sharply to 1.6 million by 2040.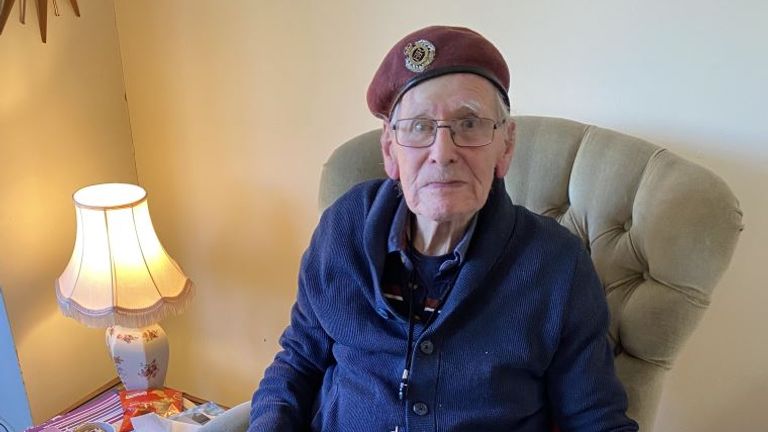 As the numbers grow, new ways to support people are needed, says the charity's director of policy, Gavin Terry.
"Innovative technology, like this initiative, is really important to help do that," he says.
"It's also a really good example of how what is currently in everyday technology can be put to good use in terms of helping keep people safe, helping loved ones, supporting and caring for them, improving their well-being, and in many cases helping to prolong their independence.
"There are some ethical considerations. And there should always be some really clear guidance on how to use this type of technology, especially for people who lack the ability to make decisions for themselves."